Fresh Air
November 6, 2017 | General Info
As homeowners ourselves, we know that it is difficult to find a solution that brings more light and fresh air into your home. Other than windows, there is a lack of options that can provide these luxuries. At TAM skylights, we have a number of options that you can choose from.
Our operable skylights are a great way to freshen up a room with more natural light and air. An operable skylight paired with a window creates an efficient flow of air throughout a house. By having an opening in the roof, Operable skylights not only allow hot air to exit, but create an opening in which cold air can enter. Our skylights can be both manually operated as well as electrically operated using a solar powered motor.
The Solar Smart Skylight:
Solar smart is a solar powered, battery backed, remote operated, chain drive opener system. Its designed to be used without any additional power and wiring from the building. The operator is powered by a battery pack that is recharged from the external solar panel. Other features include rain sensor and temperature control which is managed on the Standard Remote.
The Manual "Operable" Skylight:
The manual operated skylights can be opened using an operator similar to that of a window crank. For out of reach places, we have an operator that utilizes an eyelet in which a pole hooks into to open the skylight.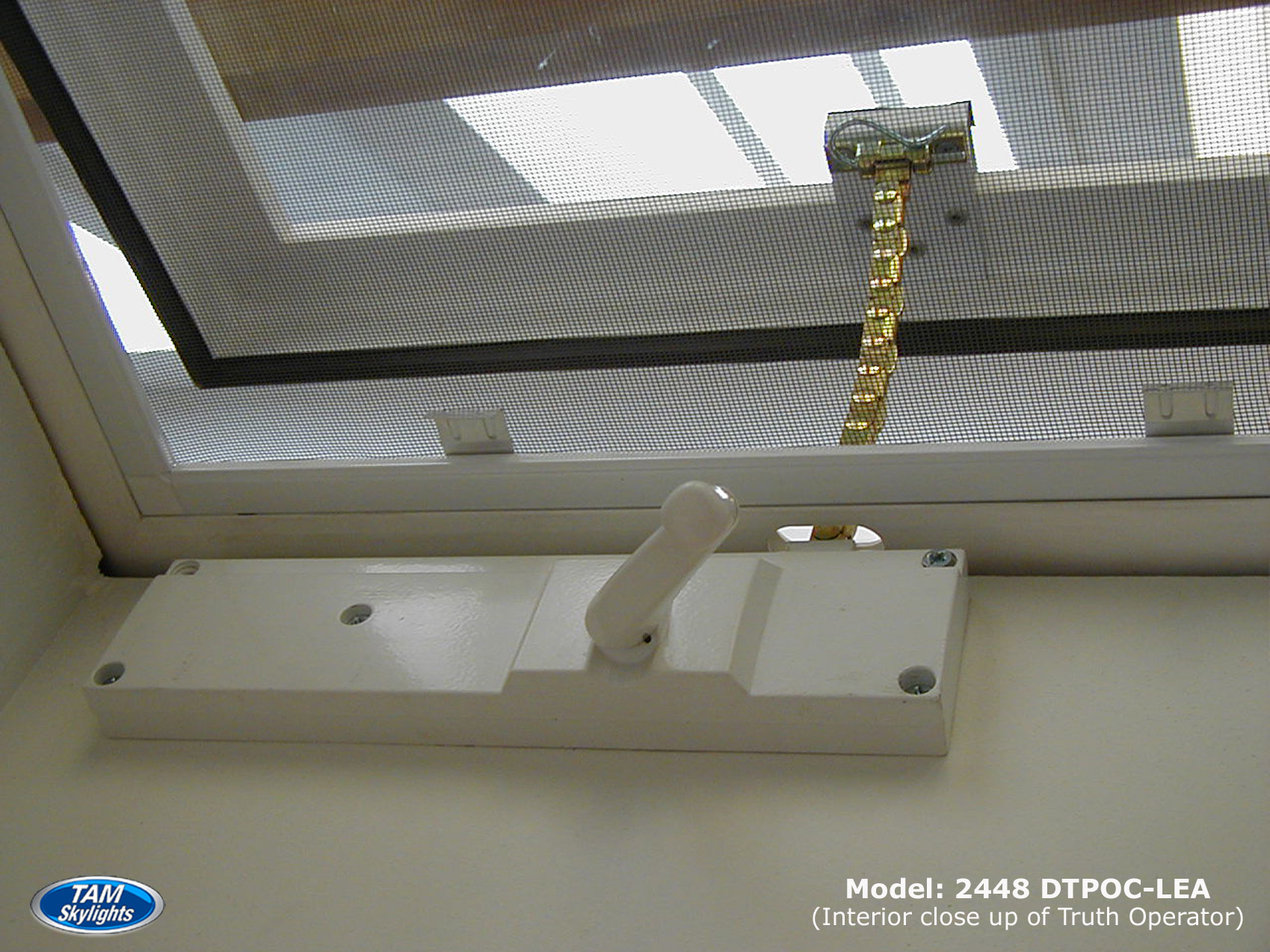 Back to News & Media